Santa's Magic Ride LEGO Sleigh & Reindeer Set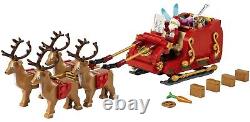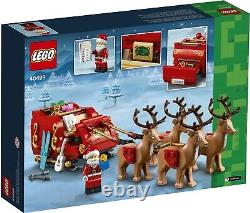 Dive into a world of enchantment with a beautifully crafted LEGO Santa's Sleigh, offering a blend of holiday magic and building fun. Adorned with 4 majestic reindeer, removable, ornate saddles, and a sleigh packed with exquisitely wrapped gifts. Features a Santa minifigure and hidden Christmas treats, enhancing kids' imaginative play and storytelling.
An iconic pre-Christmas gift that doubles as a charming holiday decor piece, elevating the festive atmosphere. Perfect for family assembly, turning each building moment into a cherished holiday memory. The set measures over 3 in.
Long, and 2.5 in. Wide, a compact size for display.
Unlock a world of imagination, storytelling, and festive charm with LEGO Santa's Sleigh, where every piece is a sprinkle of Christmas wonder!