MIDWEST CHRISTMAS STOCKING SANTA in SLEIGH & 4 REINDEER HOLDER Hanger SET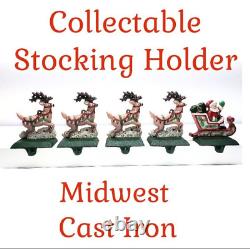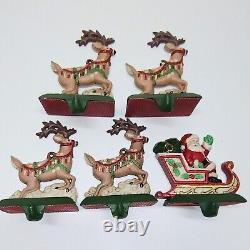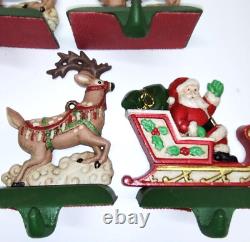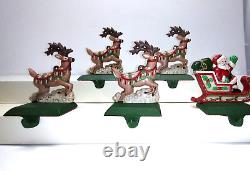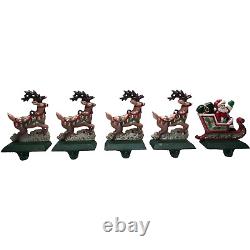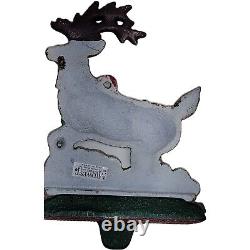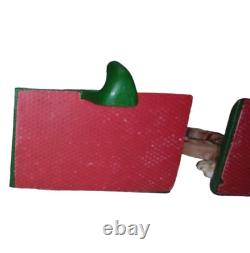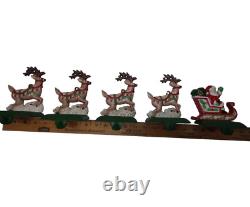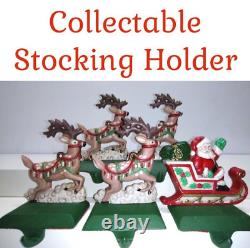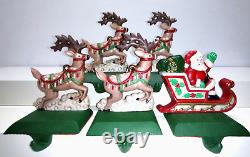 This is a very collectible vintage MIDWEST Solid Cast Iron Santa in Sleigh and Four Reindeer Christmas Stocking Hanger/Holder Set. These vintage stocking holders are in excellent condition with very minor nicks and scuffs to the paint. Reindeer base 3-1/2" wide 2-1/4" deep. Santa Base 4-1/2" wide x 2-1/4" deep. The bottoms all have textured red rubber material to protect your mantel from scratches. These stocking holders have beautiful hand painting and amazing detail. The top of one of the Reindeer is a little loose but can easily be tightened by the screw in the base. I will leave that to the new owner however.
The Reindeer stocking holders each weigh a little over 1 lb-6 oz. And the Santa in Sleigh weighs a little over 1 lb-11 ounces.
All of these stocking holders are solid cast iron.