Melted Plastic Popcorn Santa In Sleigh, 7 Rudolph Red Nose Reindeer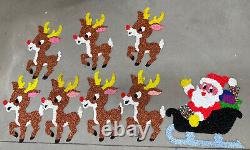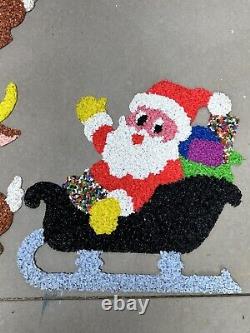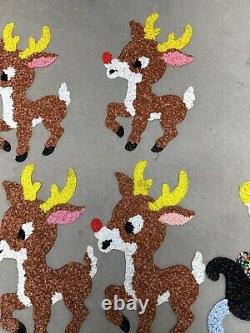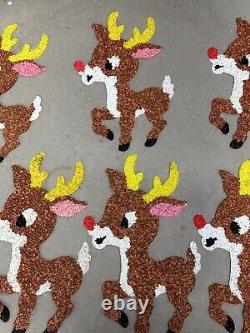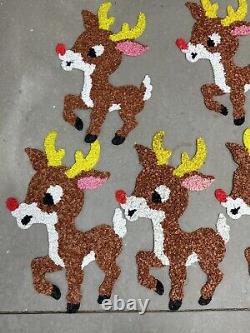 Celebrate the holiday season with this vintage 1970's Melted Plastic Popcorn Decoration featuring Santa Claus and his reindeer. The festive decoration is perfect for adding a touch of holiday cheer to your home or office.
Made of durable plastic, it features a colorful design with Santa Claus in his sleigh and seven Rudolph the Red-Nosed Reindeer pulling him through the snow. This unique holiday decoration is a must-have for any collector of vintage holiday decor.
It's perfect for Christmas parties, office decorations, or as a thoughtful gift for anyone who loves the holiday season. Get ready to spread some holiday cheer with this charming Melted Plastic Popcorn Santa in Sleigh and his seven trusty reindeer!
All pieces are in good condition.