Luxurious 72-inch LED Santa's Sleigh with Reindeers Premium Festive Home Decor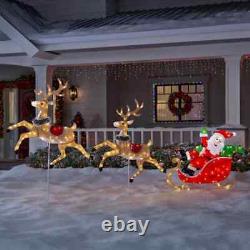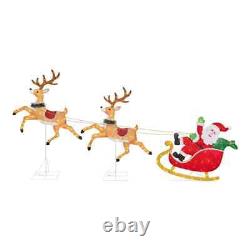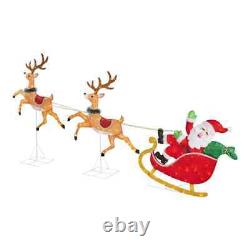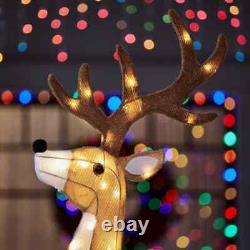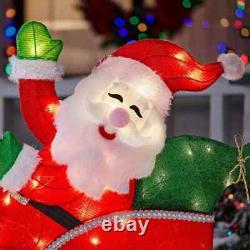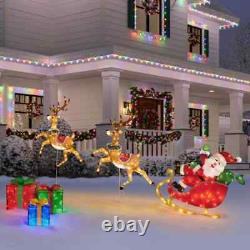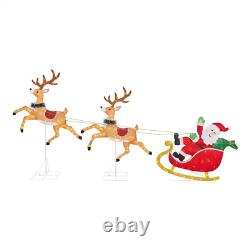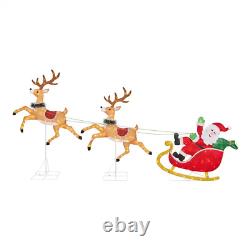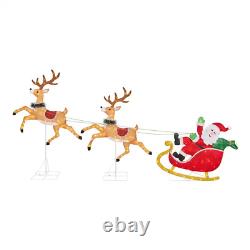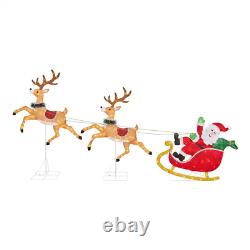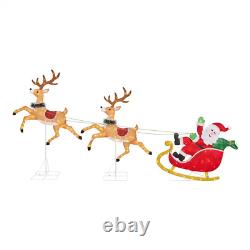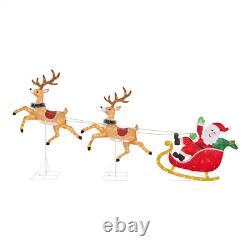 Elevate your festive ambiance with an exquisite 12-foot Santa's sleigh sculpture, accompanied by two majestic reindeers. Crafted with meticulous attention to detail, this piece embodies the epitome of holiday elegance.
Its robust metal frame promises longevity, ensuring that this masterpiece remains a part of your yuletide traditions for years to come. The integrated energy-efficient LEDs emanate a warm, enchanting glow, turning your space into a winter wonderland. Whether placed indoors or outdoors, its weather-resistant design ensures its brilliance remains untarnished.
Every aspect of this decor, from its grandeur to its practicality, speaks of luxury and sophistication. It's not just a decoration; it's a statement. Dimensions: Stands at an impressive 72 in. Material: Durable, robust metal frame ensures longevity.
LED Lighting: Energy-efficient LEDs exude a warm, festive glow. Placement: Rated for both indoor and outdoor use, offering versatility. Installation: Comes with stakes for a quick and secure setup. Extras: Package includes additional bulbs and fuses for convenience. Weather-Resistant: Crafted to withstand the elements, ensuring lasting beauty. Luxurious Santa's sleigh decor. Durable metal frame holiday decor. Warm LED glow festive decoration.