Light Up Your Christmas with an 8.5ft Santa Sleigh & Reindeer Inflatable Decorat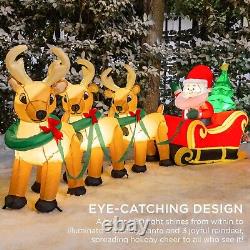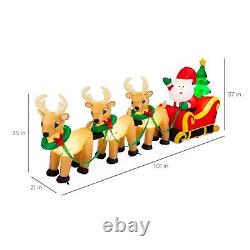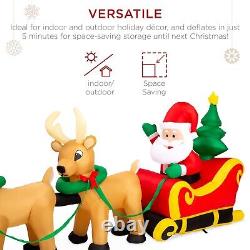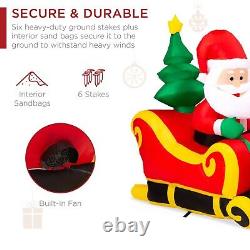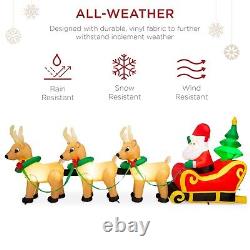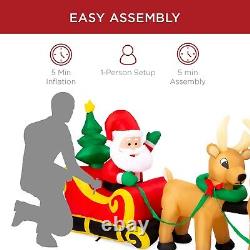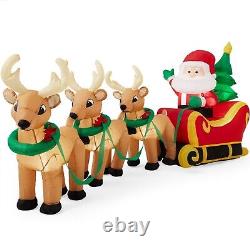 Get ready to make your home shine bright this holiday season with our incredible 8.5ft Santa Sleigh & Reindeer Inflatable Decoration! This stunning Christmas decor piece is here to elevate your festive spirit to new heights. With an eye-catching design that stretches over 8.5 feet, our inflatable Santa in his sleigh, accompanied by three adorable reindeer and a mini tree, will capture the hearts of visitors and passersby alike.
Inside, a bright LED light adds a magical glow, turning your yard into a winter wonderland. Setting up this delightful decoration is a breeze. Simply unroll it, zip up the sleigh's rear, and plug it in - within 5 minutes, your decor will be fully inflated and ready to spread holiday cheer. And when the festivities are over, it deflates just as quickly for easy storage. Our inflatable decoration is built to withstand the elements, thanks to its durable, high-quality fabric and a built-in air blower.
Even rain and snow won't dampen your holiday spirit. Plus, with six heavy-duty ground stakes and internal sandbags, it stays secure and stable in windy conditions. Whether you choose to display it indoors or outdoors, our versatile decoration has you covered. The 6.72-foot power cord gives you flexibility in finding the perfect spot to showcase this charming piece.
Don't miss out on making this Christmas unforgettable with our Santa Sleigh & Reindeer Inflatable Decoration!